<![if !vml]>

<![endif]>

Här kan du hämta mp3:or, noter & texter
inför vår gemensamma konsert "Star For Life in Concert"
Titta med fördel på textbladet där låtarna ser enklare ut än på noterna.
Mycket handlar om att lyssna och härma!

On this site you're able to stream and download mp3:s, scores and lyrics
for our concert together "Star For Life in Concert"
Look at the lyrics where the songs appear easier than in the scores.
It's a lot about "call and response"!
(Mp3:or, körnoter, texter och kompnoter längre ner på sidan)
(Mp3:s, choir scores, lyrics and lead sheets down below this site)

Låtar att öva och förbereda:
Songs to practice:

Let the choir sing
Baba Wethu
This is me
Daughters of Africa
A star for life
Shosholoza
Circle of life
En stund på jorden
För att du finns (med Sonja Aldén)
Put a little love in your heart (med Sonja Aldén)
Freedom

Att lyssna på:
Pata pata/Waka waka
<![if !vml]>

<![endif]>

Vi ser fram emot detta mycket!
Många hälsningar från oss
/Ken & Göran, Thandiwe, Anki och Magnus

Looking forward to this a lot!
Many greetings from us
/Ken & Göran, Thandiwe, Anki and Magnus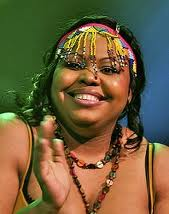 För PC: högerklicka och "Spara mål som…" för att ladda hem till din dator
För Mac: Ctrl-klicka och "Hämta länkad fil som..." för att ladda hem till din dator

For PC: right click and "Save target as..." for downloading
For Mac: Ctrl click and "Download linked file as..." for downloading
Mp3:or och Youtube-länkar
Mp3:s and Youtube links


Låtar att öva och förbereda:
Songs to practice:
Let_the_choir_sing-SFL.mp3
Let_the_choir_sing-Alla_stammor.mp3
Let_the_choir_sing-Sopran.mp3
Let_the_choir_sing-Alt.mp3
Let_the_choir_sing-Tenor.mp3
Let_the_choir_sing-Bas.mp3
Let_the_choir_sing-Musik.mp3

Baba_Wethu_Alla_stammor.mp3
Baba_wethu_Sopr.mp3
Baba_wethu_Alt.mp3
Baba_wethu_Ten.mp3
Baba_wethu_Bas.mp3
This is me (officiell video) - länk till Youtube

Daughters_of_Africa-Ntombie-KLIPPT.mp3
Daughters_of_Africa-Alla_stammor.mp3
Daughters_of_Africa-Sopran.mp3
Daughters_of_Africa-Alt.mp3
Daughters_of_Africa-Ten_&_bas.mp3
Daughters_of_Africa-Musik.mp3
A_Star_For_Life-LIVE-Norrkoping_29_mars-19.mp3
Shosholoza_Live_Sthlm_okt-11.mp3
Shosholoza_Stammor.mp3
Circle_of_life_Alla_stammor.mp3
Circle_of_life_Sopran.mp3
Circle_of_life_Alt.mp3
Circle_of_life_Tenor.mp3
Circle_of_life_Bas.mp3
En_stund_pa_jorden_Alla_stammor.mp3
En_stund_pa_jorden_Sopran.mp3
En_stund_pa_jorden_Alt.mp3
En_stund_pa_jorden_Tenor.mp3
En_stund_pa_jorden_Bas.mp3
For_att_du_finns-Sonja_Alden.mp3
For_att_du_finns_Alla_stammor.mp3
For_att_du_finns_Sopran.mp3
For_att_du_finns_Alt.mp3
For_att_du_finns_Tenor_&_bas.mp3
Put_a_little_love-Alla_stammor.mp3
Put_a_little_love-Sopran.mp3
Put_a_little_love-Alt.mp3
Put_a_little_love-Tenor.mp3
Put_a_little_love-Bas.mp3
Att lyssna på:
Pata_Pata_&_Waka_Waka-Live_Sthlm_okt-11.mp3
<![if !vml]>

<![endif]>
För PC: högerklicka och "Spara mål som…" för att ladda hem till din dator
För Mac: Ctrl-klicka och "Hämta länkad fil som..." för att ladda hem till din dator
For PC: right click and "Save target as..." for downloading
For Mac: Ctrl click and "Download linked file as..." for downloading
Körnoter
Scores choir:


Shosholoza_&_Gardebylaten_Kor.pdf
Put_a_lttle_love_in_your_heart-Kornot.pdf
<![if !vml]>

<![endif]>
För PC: högerklicka och "Spara mål som…" för att ladda hem till din dator
För Mac: Ctrl-klicka och "Hämta länkad fil som..." för att ladda hem till din dator
For PC: right click and "Save target as..." for downloading
For Mac: Ctrl click and "Download linked file as..." for downloading
Körtexter
Lyrics choir: